Improve & Certify your skills
Take a look at our portfolio of certifications and explore what will support your career in testing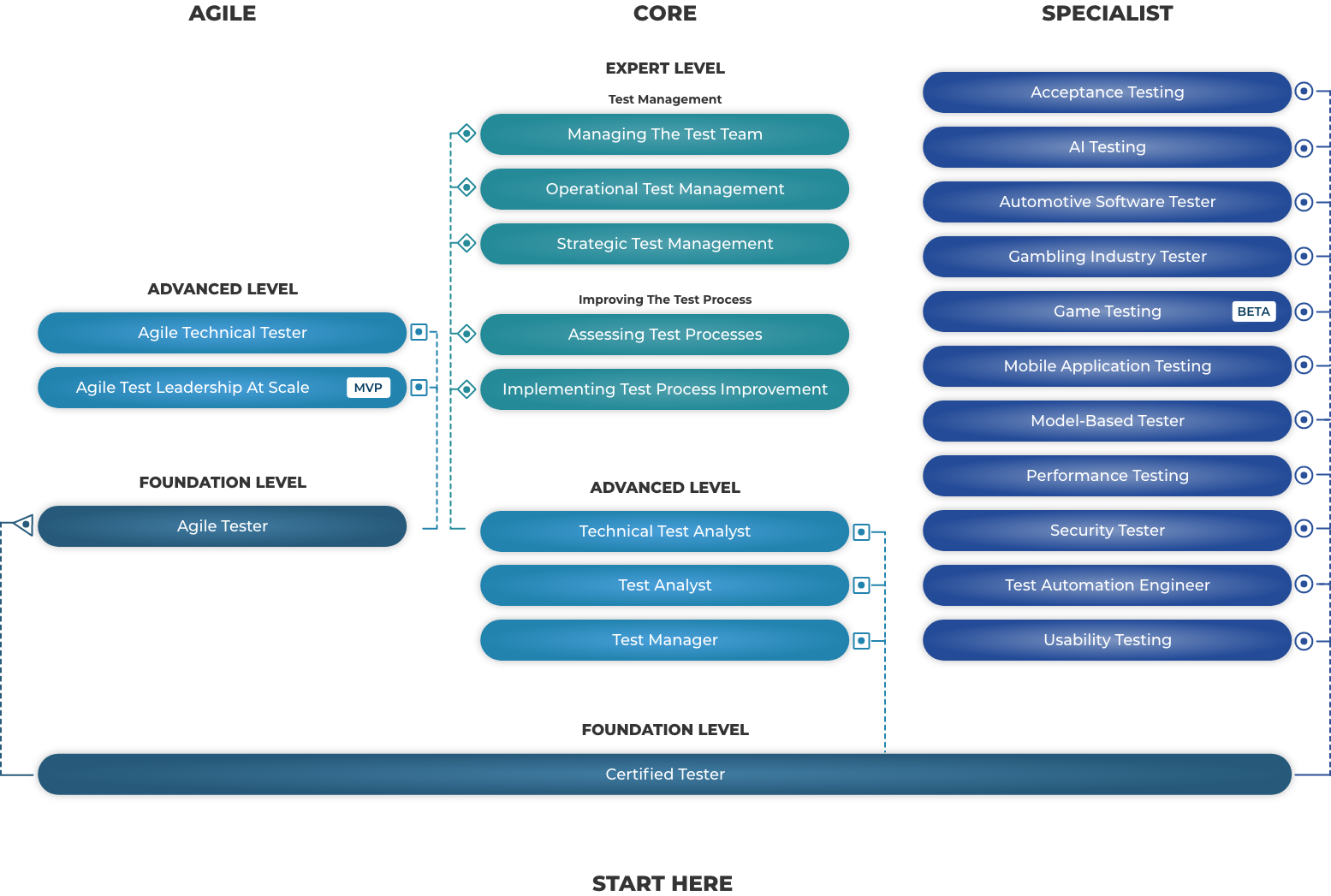 About the Exams
The certification exams are for ISTQB exams and are supervised by an FiSTB representative. Exams are made up of formally reviewed and approved exam questions. Every exam is unique, though they may contain the same individual questions.
Questions
The exam consists of multiple-choice questions for which usually only one answer, worth one point, is correct. Sometimes there are questions that have 2 or 3 correct answers, but that will be mentioned separately. Some exams may also come with more than 1 point per question. In Expert exams some of the questions require essay answers that are written on a computer. No points are deducted for wrong or missing answers.  A participant needs at least 65% of the points to pass the certification exam. The certificate is granted by FiSTB. 
Exam duration
Exam duration depends on exam type. Participants who do not speak exam language as native language will get 25% more time. Refer to table above. Exact exam duration is found from ISTQB exam page in "Exam Structure" table.
People with dyslexia get 30 minutes extra time for the test (be prepared to present a medical certificate at the exam). 
Prerequisites
There are no prerequisites for the ISTQB® Certified Tester Foundation Level exam. In all other exams, the ISTQB® Certified Tester Foundation Level certificate is required. Expert level exams require additionally 1.5-3 years of practical testing experience.
Material
Dictionaries (not electronic) and non-programmable pocket calculators can be used during the exam after inspection by the proctor. Participants may also use the glossary published on the FiSTB website, that does not include word explanations. Usage of other material, e.g. cellphone or any written material (including syllabus and course notes) is forbidden during the exam.
Other notes
Please be prepared to show your official ID (e.g. passport or driver's license).
Exams that require a basic level certificate: Remember to bring your Basic level certificate to the exam!
You can find study and exercise material on the ISTQB website: https://www.istqb.org/certification-path-root/why-istqb-certification.html
ISTQB® is responsible for ISTQB® Certified Tester-certifications which are based on public Syllabus, Glossary and to common exam rules. There are also sample questions available, which you can read before the exam.